Bibliotheca is finally tackling the final frontier: space. The prompt this month is "living space" (and if you're in Southern California, you now have a very specific jingle in your head). If you don't have room to turn your home into the Rococo palace of your dreams, you can always add some art prints. Here are 13 artists to suit every lolita's taste.
With prints featuring Mana-sama, street snaps, and more, Velvet Syrup's prints would be adorable on your wall. Prices start at $15.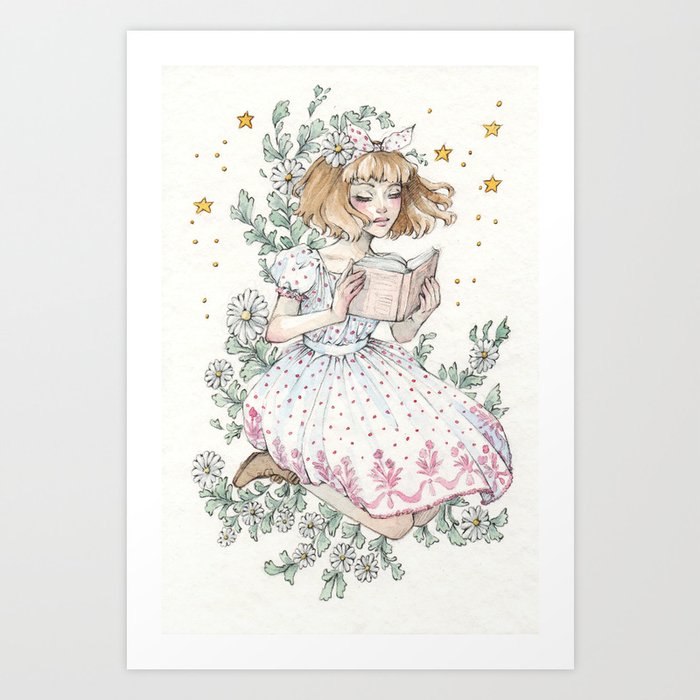 I'll admit, I've already purchased from Violante Paleologa. Her "Book lover" print makes great stationery! Prints start at $15.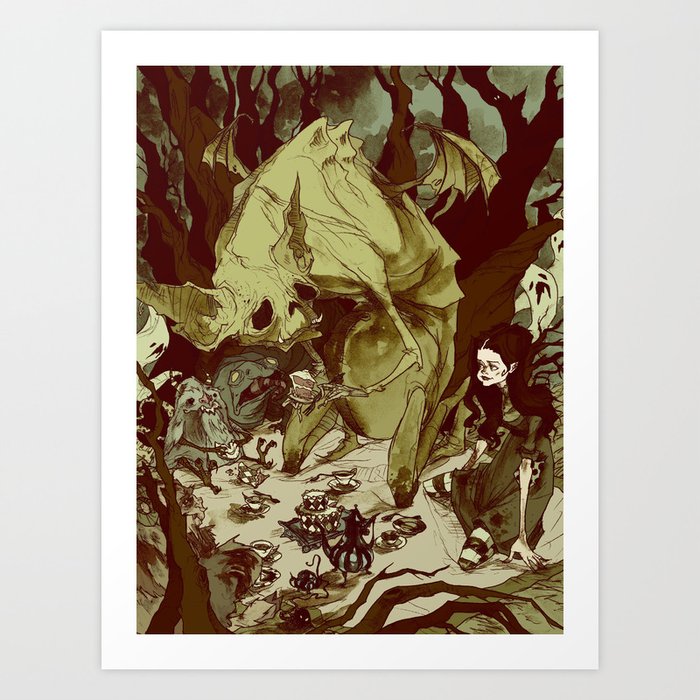 While not strictly lolita art, Abigail Larson's art is great for the gothic fashion lover. I'm a particular fan of the "Monster Tea Party!" Prints start at $16.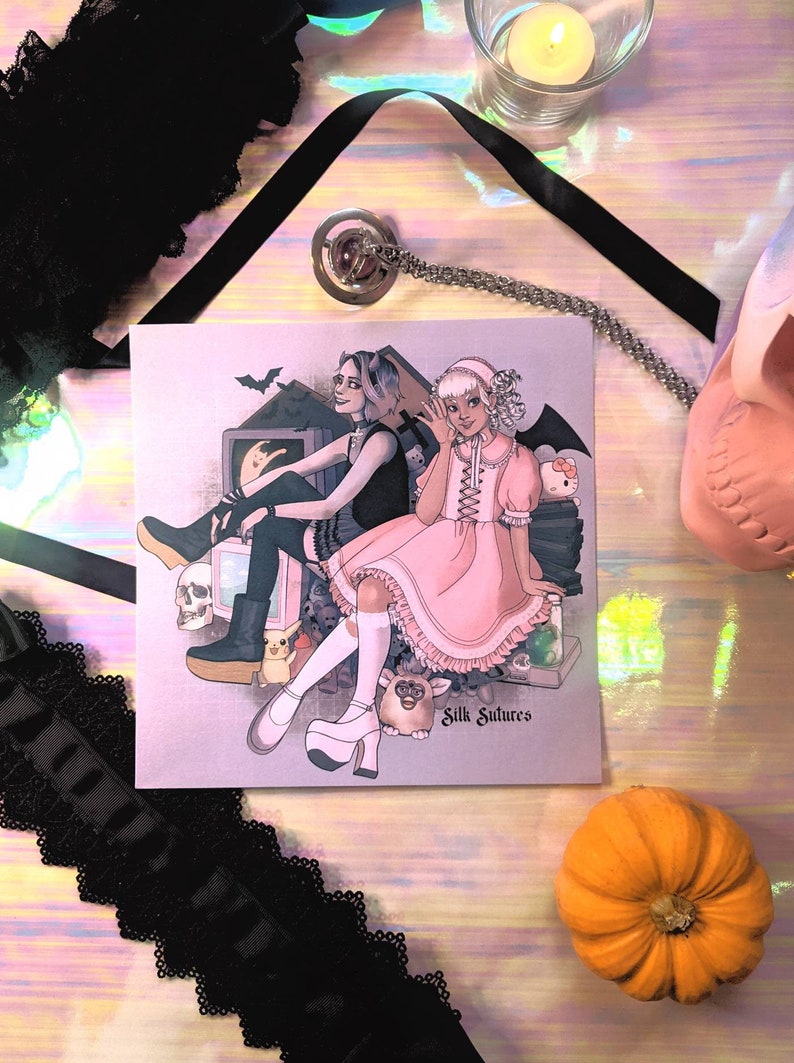 Silk Sutures mostly has stickers, but the "Halloween J-fashion Girls" print is perfect for gothic and sweet lolitas. Stickers start at £3.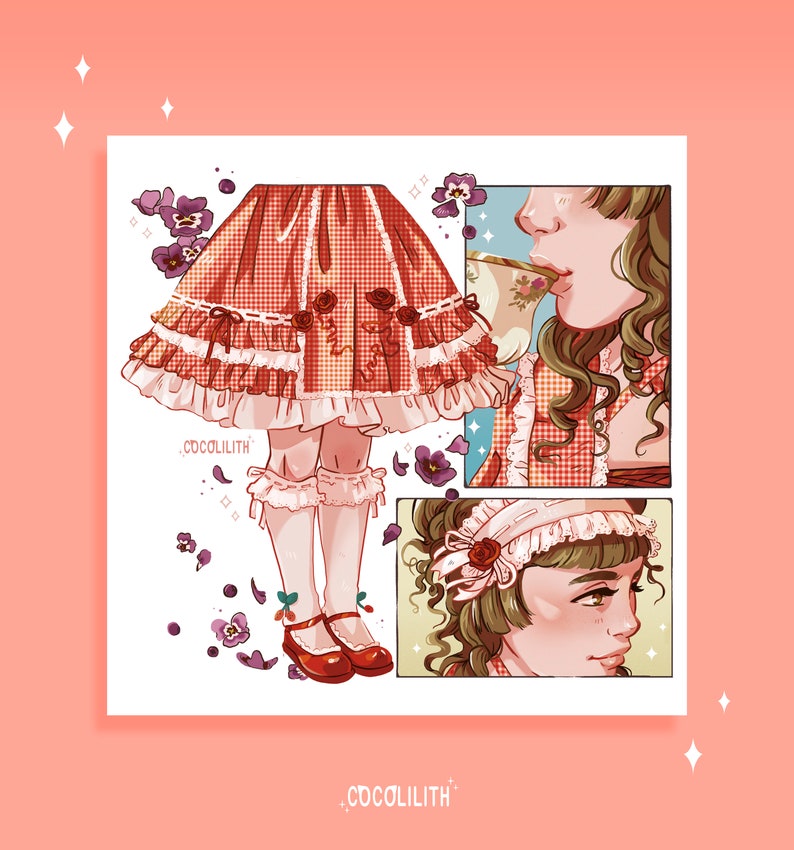 The kawaii art of Cocolilith is really cute, but the "Lolita Snaps" art print definitely stole my heart. Prints start at £5.04.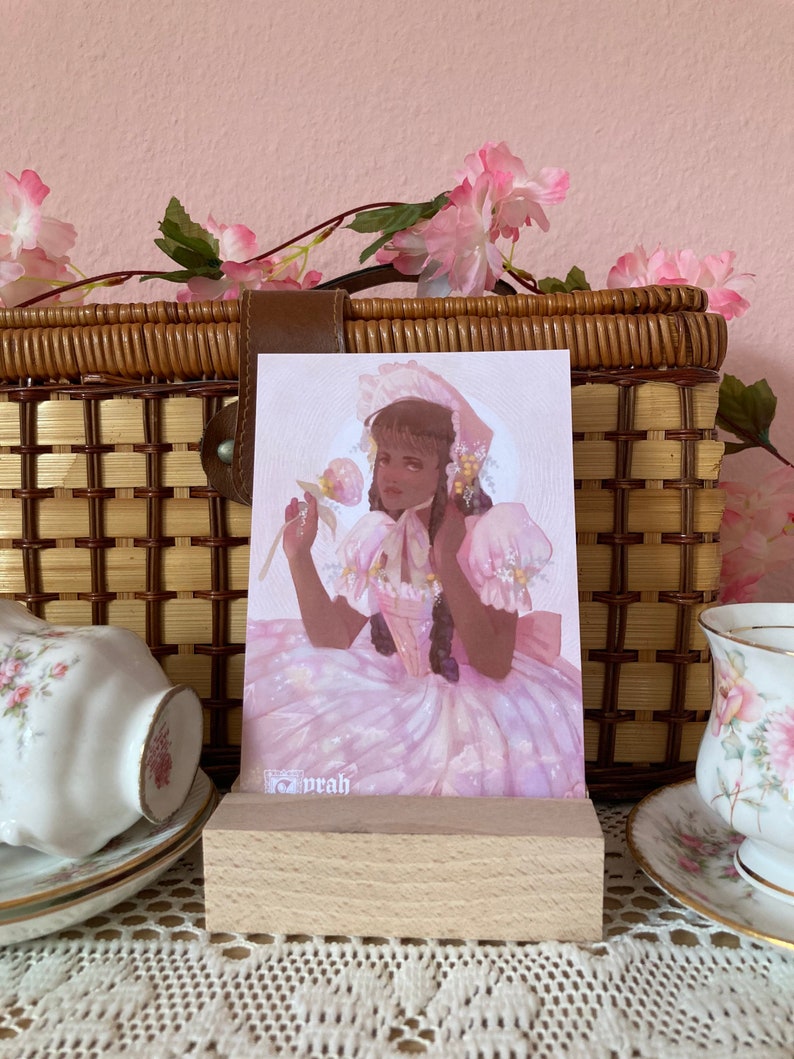 Honestly it's hard to choose just one favorite from artist Syrah Victoria. Luckily, with a wide variety of art and products, including prints, t-shirts, and mugs, you can just get them all! Prints start at £3.36.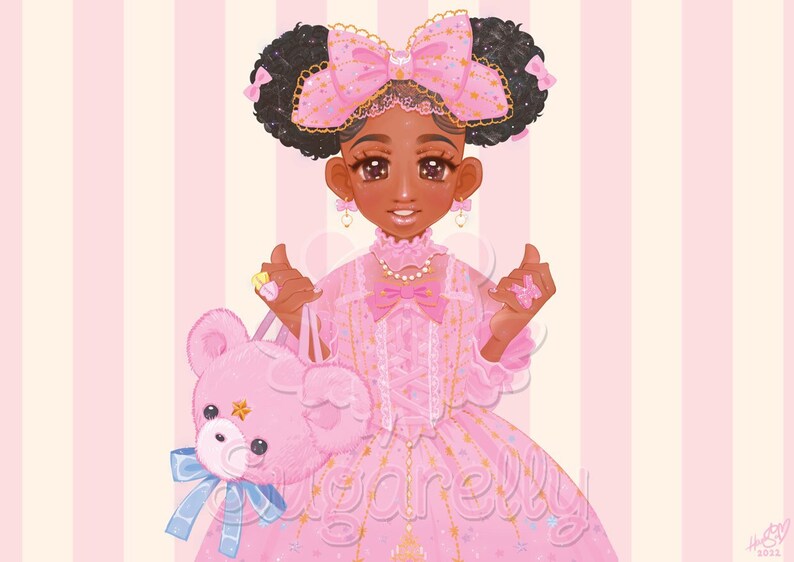 While artist Sugarelly's sweet prints are the star of the show, their gothic prints are equally breathtaking. Prints start at £4.50.
In addition to sweet lolita prints, Katie Goldbery is also offering lolita Valentine's. Prints start at $10.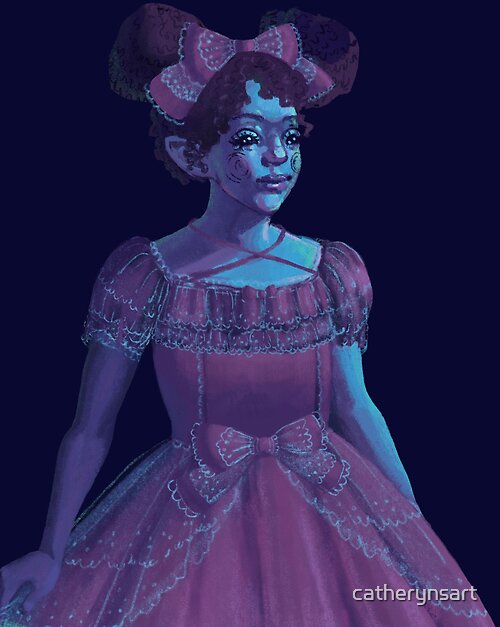 If you've always thought that lolita just didn't have enough kawaii aliens, Catheryn has you covered. Stickers start at $1.35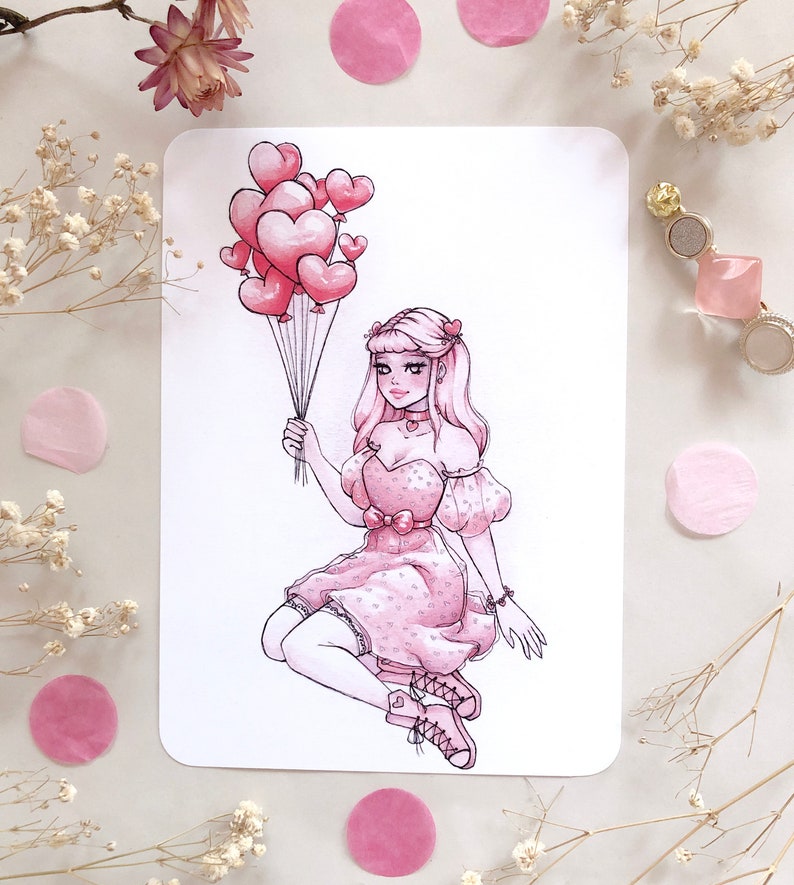 While not exactly lolita fashion, Leda Havasi's collection of gothic gals, fairy friends, and princess prints should fit right in with your kawaii clothes!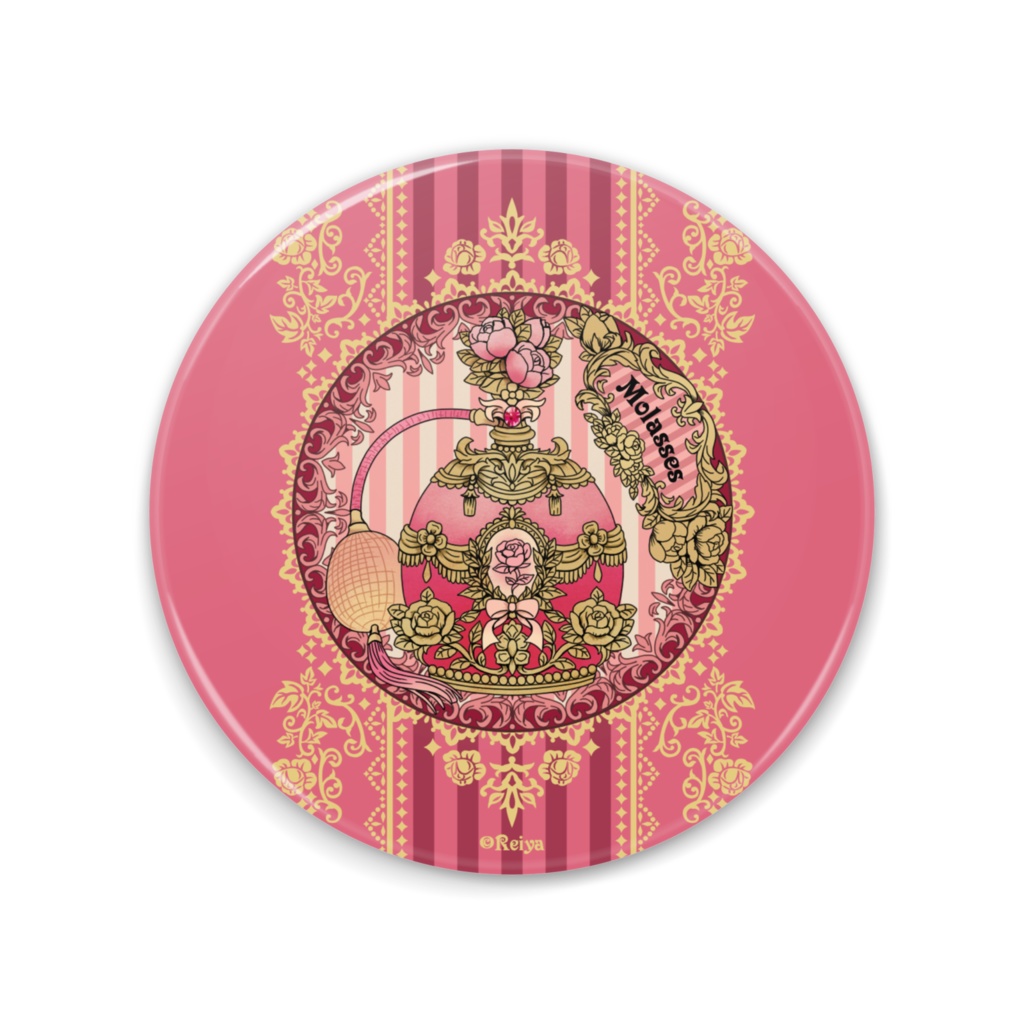 Japanese artist Reiya is the only one on the list who doesn't have prints, but you can choose between compact mirrors, phone chargers, pass cases and more with their lovely art.
You may know the haunting art of Lulu Van Hoagland's pins, but did you also know that you could get prints of that same art? Prints start at $15.
You may recognize Mezzogram's art from the "Fuck the Patriarchy" shirt, but that's not the only sassy lolita art print avaliable! Prints start at $19.22
Tips for enjoying your art
Be realistic about how you'll display it.
If you already have a drawer full of prints you keep meaning to buy frames for, try opting for stickers instead! You might find it easier to show off your kawaii art if it's easier to apply to your waterbottle, notebook, computer, etc.
Buy bulk frames.
You can multi packs of frames from Amazon or art stores like Joann's or Michael's. If you keep a few on hand, you can transfer your art print directly to your wall, shelf, or wherever!
Buy your art in the same size.
It's easier to arrange your art if its a similar size. Plus, with those bulk frames you bought, you know you'll have a way to hang it if it's the same size.
Keep the artists' business card in the back of the frame.
If you receive a business card with your art, make sure to tuck it out of sight in the back of the frame. If you ever want to buy from that artist again, you'll have an easy way to find them!
Do you have a favorite lolita artist? Leave their name in the comments!